Especially if you live in New Mexico, you might think Climate Activists have lost the power of critical thought, and you'd be right; here are some reasons why.
Robert W. Endlich
Acknowledgements:  In 2015 Michael Wallace pointed out to me that the Kort et al Methane map published in the 16 Sep 2014 GRL publication "Four corners:  The largest US methane anomaly viewed from space," did not match up with other Methane maps which correctly showed large Methane concentrations in east Texas' swamps.  Dave Tofsted helped with my 18 Jun 2016 presentation on Methane Madness, and this post.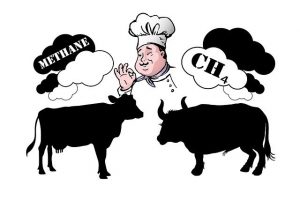 The rise of Climate Activism came about in the late 20th century; there is a good discussion of the history of this topic by the Science and Public Policy Institute (SPPI).
From the very beginnings, the assertions by two of the IPCC's first leaders, the late Bert Bolin of Sweden and John Houghton of the UK are, if studied carefully, the result of political activism dressed up as science.  The second sentence of the SPPI paper says a lot, "The UNEP's belief in man-made warming Continue reading "Have Climate Activists Lost The Power of Critical Thought?"